Navigate to https://textable.app/ and sign up for an account. Follow the steps below to configure your SignalWire Space and Textable App to function together.
Set Up Textable Account Details
Choose Provider: SignalWire
Choose the phone number in your SignalWire Space you wish to use and enter that in the Phone Number field.
For Project ID, use your Project Key.
For Space URL, enter (space).signalwire.com.
For Auth Token use your existing API token or create a new one.
Click Update Profile Details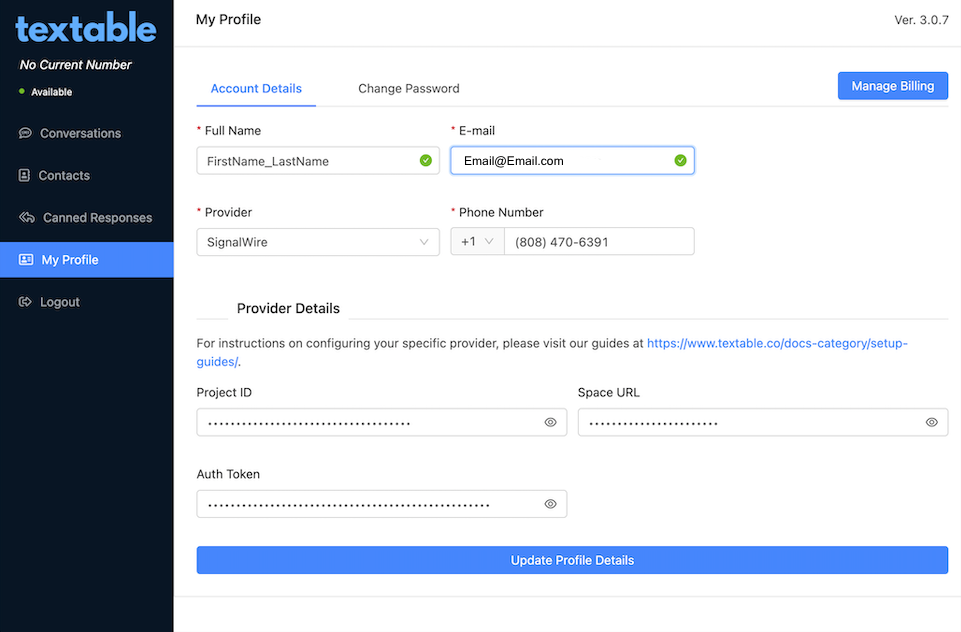 Configure SignalWire Number
Navigate to the phone number you want to use within your SignalWire space, and click Edit Settings
Under Messaging Settings, make sure that Handle Messages Using is set to LaML Webhooks, and Method is set to POST
Paste https://app01.textable.co/receive?provider=signalwire to When a Message Comes In
Click Save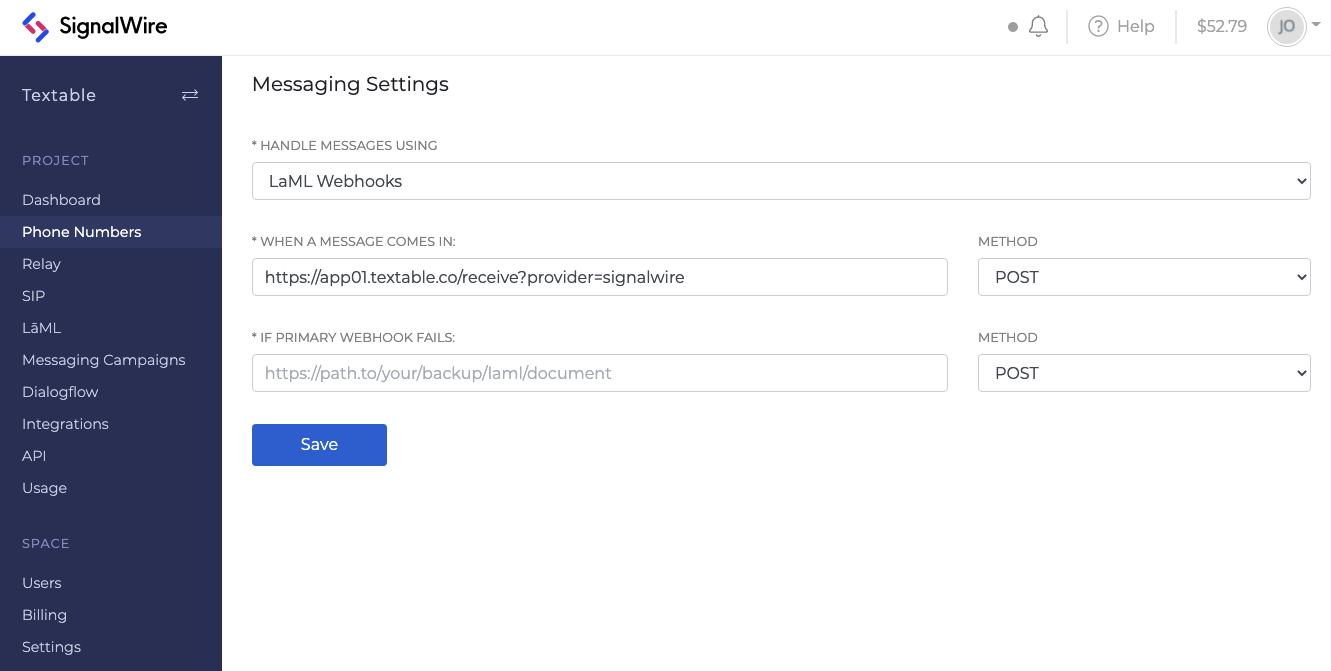 In Conversations, click New Conversation, and enjoy. You can also download and use the Textable app for iOS or Android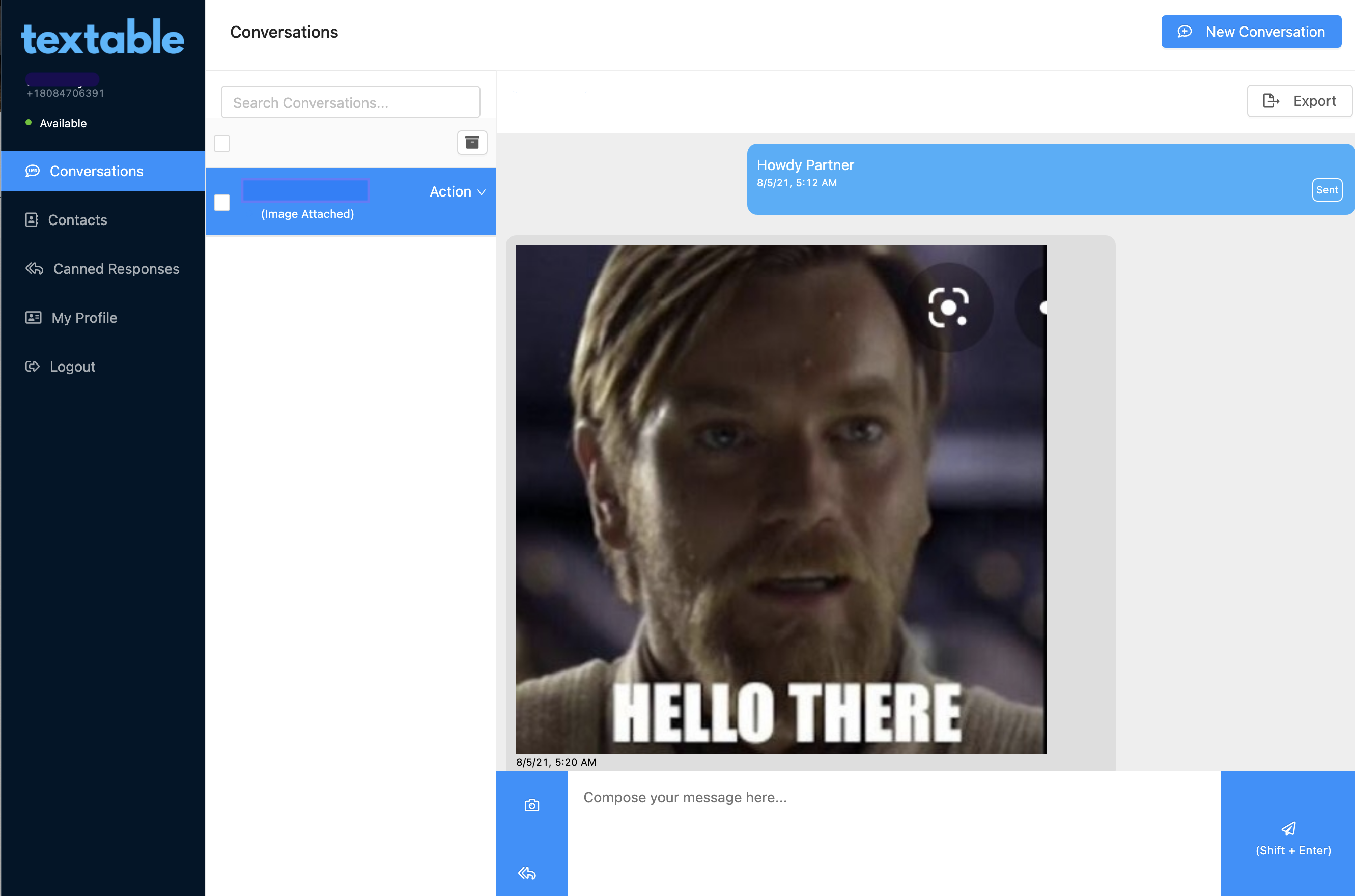 Sign Up Here​
If you would like to test this example out, you can create a SignalWire account and space here.
Please feel free to reach out to us on our Community Slack or create a Support ticket if you need guidance!