UniMRCP
About​
The UniMRCP project implements the MRCP protocol and is integrated in FreeSWITCH by mod_unimrcp.
Click here to expand Table of Contents
What is MRCP?​
MRCP is a protocol for PBX's to communicate with ASR and TTS engines. In version 1 of the MRCP spec, RTSP is used for session setup and RTP used for media streaming, whereas in version 2 of the MRCP spec, SIP is used instead of RTSP for session setup (RTP still used for media streaming).
Current Status​
UniMRCP is currently stable. Version 1.0.0 was released in June 2010.
Supports both v1 and v2 of the MRCP protocol.
Using UniMRCP Server with Flite/Pocketsphinx​
See the UniMRCP project documentation
Related Specifications​
See Also​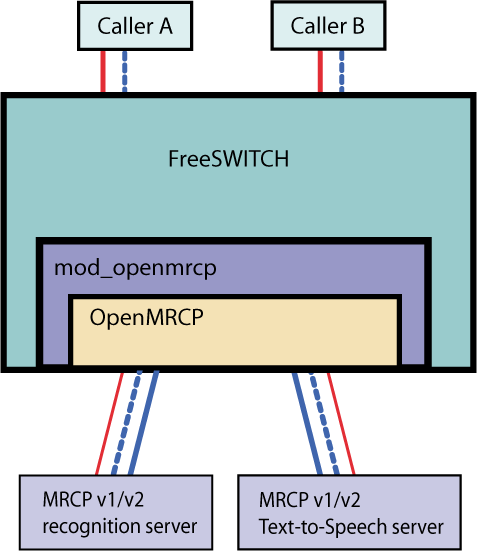 Attachments:​
Mod_openmrcp.gif (image/gif)